Due Diligence – Phase I Environmental Site Assessment (ESA)
A Phase I Environmental Site Assessment (ESA) is the gold standard for evaluating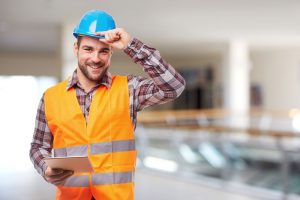 the environmental liability associated with a real estate asset of any type. In the United States, an environmental site assessment is a report prepared for a real estate holding that identifies potential or existing environmental contamination liabilities. The analysis, often called an ESA, typically addresses both the underlying land as well as physical improvements to the property. A proportion of contaminated sites are "brownfield sites."
A Phase I Environmental Site Assessment (ESA) is performed in accordance with ASTM E 1527 standards for conducting such assessments and protocols provided by the client and/or lender, and includes a physical inspection of the site, a review of relevant records, and interviews with occupants, owners, neighbors and selected officials. The scope is often expanded to address issues specific to the subject property.
The primary intent of our ESA studies is to identify Recognized Environmental Conditions (RECs) associated with each property, as well as Business Environmental Risks (BERs) as defined within ASTM.  
A Phase I Environmental Site Assessment includes the following:
Site Investigation

 – We conduct a site visit to obtain visual evidence of the likelihood of the presence of any hazardous substances or petroleum products that indicate an existing release, a past release, or a threat of a release onto the property.  This site visit includes an inspection for issues identified as within the scope of ASTM 1527 including:

Hazardous Materials Storage & Handling

Waste Generation, Storage, Disposal & Emissions

Underground Storage Tanks

Aboveground Storage Tanks

Polychlorinated Biphenyls (PCBs)

Stained Soil

Drums or Unidentified Containers

Drains or Sumps

Pits, Ponds, or Lagoons

Wells

Septic Systems

Subject Property Use Research

 – Identified current and prior uses of the property.

Adjoining Property Use Review

 – Review of the apparent current and prior use of all adjacent properties to assess the potential for migration of contaminants to the subject property.

Environmental Records Review

 – Review of readily available public records (local, state, and Federal) and previous studies and reports to identify existing or potential sources of contamination.

Interviews

– Interview present or past owners or tenants or other knowledgeable persons to the extent available, to assess their knowledge of stored, created or discharged hazardous materials or waste, and review as to whether appropriate procedures, safeguards, permits and notices are in place.

Physical Setting Review

 – General physical environmental features of the site.
Further, photographs shall be taken to show potentially significant environmental conditions.  In addition, cost estimates for further investigation or remediation may be prepared.  Finally, upon completion of the Phase I Environmental Site Assessment, Criterium-Hardy Engineers shall furnish you a written report outlining evidence of recognized environmental conditions in connection with the property and recommendations for future action (if any).
Learn more about our other Commercial Services.