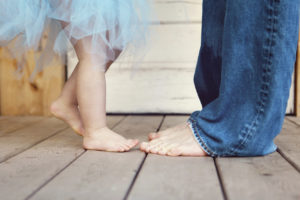 May is National Deck Safety Month® and your spring maintenance checklist should include a thorough inspection of your deck and railings. It's important to ensure their safety before the outdoor entertainment season begins with family gatherings and neighborhood barbecues taking place on your deck.
Here are a few items to consider as you check your deck:
Check Connections: make sure all railing connections are secure. Anchorage points for wood railings often rot and may fail. Perform a stress test by cautiously pushing on the railing to make sure it doesn't give at any point.
Stair Railings: stairs with two or more stair risers should have a railing.
Guardrails (railings): are required on "open-sided walking surfaces" higher than 30 inches from the ground, including decks. On single family homes, guardrails must be 36 inches high for decks (measured from the deck surface to the top of the rail) and 34 inches for stairs, measured vertically from the tread nosing.
Strength & Spacing: both guardrails and handrails must be able to withstand at least 200 pounds of force applied at any point and in any direction. The balusters should withstand 50 pounds of pressure exerted over a one-square-foot area. Spaces between balusters cannot exceed 4 inches to prevent children from getting their heads stuck in the openings or falling through them.
Benches: a bench installed around the perimeter does not serve also as a guardrail. The bench may be the required distance from the ground (36 inches), but without a guardrail behind it, which both the building code and common sense require, there is nothing to prevent someone from toppling backwards off the deck.
Touchup with Paint: repaint or stain the wood, if necessary (the experts suggest at least every five years). Consider using paint with slip-resistant additives for the deck and stairway riser surfaces.
With regular inspections of handrails and guardrails, you can identify and correct problems before they become an accident you could have prevented. Ensuring that your deck, handrails and guardrails are safe will help to ensure the safety of all who use them from toddlers to seniors.
Related Resources:
Your Home – a Criterium Engineers publication "Stairways and Decks Aren't Safe Unless their Railings are Secure." This document outlines building code requirements for guardrails and handrails, as well as design elements that may cause problems such as rail height and benches along the perimeter.
The State of California has a new extensive law that went into effect January 1, 2019, requiring the inspection of Exterior Elevated Elements (Decks and Balconies) and waterproofing elements for buildings with 3 or more multifamily dwelling units. Information on this bill and its history may be found on CA.gov.
The North American Deck and Railing Association (NADRA) provides tools for consumers to Check Your Deck® for the upcoming season.
Note: these resources are provided for consumer guidance only. To have a licensed, Professional Engineer inspect your deck, contact Criterium-Hardy Engineers.