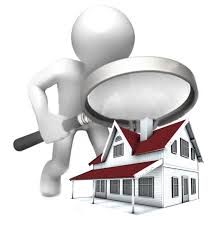 Home Inspection is a critical process – you need an expert on your side!  The term "home inspector" can be a self-issued title. In the state of Missouri, any person can claim to be a home inspector and perform a home inspection. It is up to the buyer to seek out a home inspector with qualifications you can trust.
One important qualification is to make sure your home inspection is completed by an inspector that belongs to a professional organization such as ASHI, American Society of Home Inspectors. Organizations such as ASHI require inspectors to meet experience-based criteria and adhere to a set of standards during the inspection process. However, if you are looking for an inspector with the most in-depth experience and knowledge of major systems, structures, etc. you should look to hire a home inspector who is also a licensed professional engineer (a.k.a. P.E. or Professional Engineer.)
Professional Engineers not only have a Bachelor of Science degree in Engineering, but also have been registered by the Missouri Board for Architects, Professional Engineers, Professional Land Surveyors and Landscape Architects. An ASHI certified home inspector is qualified to find the symptoms that a house presents, but many times they will suggest the consulting services of a Professional Engineer for further evaluation and problem resolution. This can be an expensive and time consuming addition to the home inspection process. Hiring a home inspector who is a licensed engineer can save you the additional fees of consulting that may be necessary. It will also give you the peace of mind that you are getting the MOST professional advice that is available. Hiring a licensed professional engineer to perform home inspections can ultimately save you time and money.
We provide comprehensive home inspection and other residential engineering services!